Modu-Loc Fence Rentals is the industry leader in Canada when it comes to temporary fencing for major construction projects and significant events. Our quality, temporary rental fence solutions keep the public, our customers and their property safe and protected.
View More
While we provide clients across North America with rugged and dependable fencing, equally important is the team of skilled Modu-Loc professionals who back up every fence panel we install. Passionate, reliable and dedicated to offering our customers the most complete customer care in our industry, it's Modu-Loc's people who really make the difference.
OUR CORE VALUES
At Modu-Loc, our core values serve as the code of conduct observed by every one of our employees. The core values help to ensure that our customers receive the very best service in the industry. They also represent our responsibility to our employees and their well-being.
One of our core values is Safety and Accountability, which aligns with Threads of Life's belief that these workplace tragedies that impact so many families are preventable. At Modu-Loc, we pride ourselves on our commitment to proper training and safe practices, ensuring that all of our employees make it home at the end of each day.
Another one of our core values, Family and Well-being, speaks to our commitment to cultivating a family spirit and a culture of fun. This year, we embrace this by providing financial support to Threads of Life so that families across Canada can benefit from their programs, and by participating in their national fundraising event, Steps for Life.
THE MODU-LOC DIFFERENCE
Efficient, reliable, safe and responsive, the Modu-Loc brand is not just about fence. It's a reflection of our diligent and unwavering commitment to total support and customer service while providing a quality product unmatched by any other supplier in the industry.
Outstanding Customer Service
We're committed to providing total support – including 24-hour response, quality fence systems, expert advice and secure setup.
Safety Requirement Expertise
Understanding what you need to meet industry safety requirements is our priority. It's why our specialists receive the most extensive training in the industry.
Innovative Fencing Solutions
We're leading the way in innovation with new products for our fence systems – it's just one of the ways we meet customer needs.
View More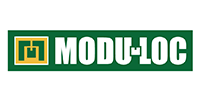 Company Fundraising Status