Vale Canada Limited is one of Canada's largest mining companies, with operations in Sudbury and Port Colborne, Ontario; Thompson, Manitoba and Voisey's Bay and Long Harbour, Newfoundland and Labrador.
View More
Vale's Base Metals business, with its headquarters in Toronto, is the world's largest nickel producer and a leading producer of copper, platinum group metals and cobalt. Vale in Canada has a community investment program that has helped fuel local and national initiatives, impacting the lives of thousands of Canadians.
Vale in Canada is part of Vale (NYSE: VALE), the world's leading iron ore producer. For further information, please visit www.vale.com.
View More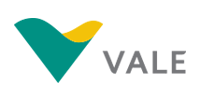 Company Fundraising Status
Top 10 Participants
| Participant Name | Event Name | Amount |
| --- | --- | --- |
| Helene Fewer | Steps for Life 2019 - St. John's | $475 |
| Carl O'Brien | Steps for Life 2019 - St. John's | $150 |
| Susan Blanchard | Steps for Life 2019 - St. John's | $125 |
| Chad Fowler | Steps for Life 2019 - St. John's | $130 |
| Kaitlin Parsons | Steps for Life 2019 - St. John's | $115 |
| Justin Walsh | Steps for Life 2019 - St. John's | $95 |
| Megan Whiffen | Steps for Life 2019 - St. John's | $100 |
| Alaina Mulrooney | Steps for Life 2019 - St. John's | $80 |
| Allan Mercer | Steps for Life 2019 - St. John's | $50 |
| Lindani Ntombela | Steps for Life 2019 - St. John's | $50 |