Terrapure Environmental is a leading Canadian provider of innovative, cost-effective industrial and environmental services and recycling solutions that help address industry's complex environmental challenges. With an unwavering focus on health and safety excellence, the company provides services that minimize waste and maximize the recovery or recycling of valuable industrial by-products through a coast-to-coast facility network and on customer sites.
View More
We're committed to working with local organizations to improve the health and well-being of the communities where we live and work.
At Terrapure, we get involved with community initiatives that are closely aligned with what we do and what we believe, providing not just financial support but also the involvement of our people in helping our partner organizations meet their objectives, including Threads of Life and their national fundraising event, Steps for Life.
View More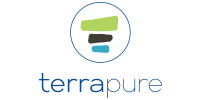 Company Fundraising Status